WHAT'S NEXT
Igniting Change & IMPACT in Health, Fitness & Life… NOW!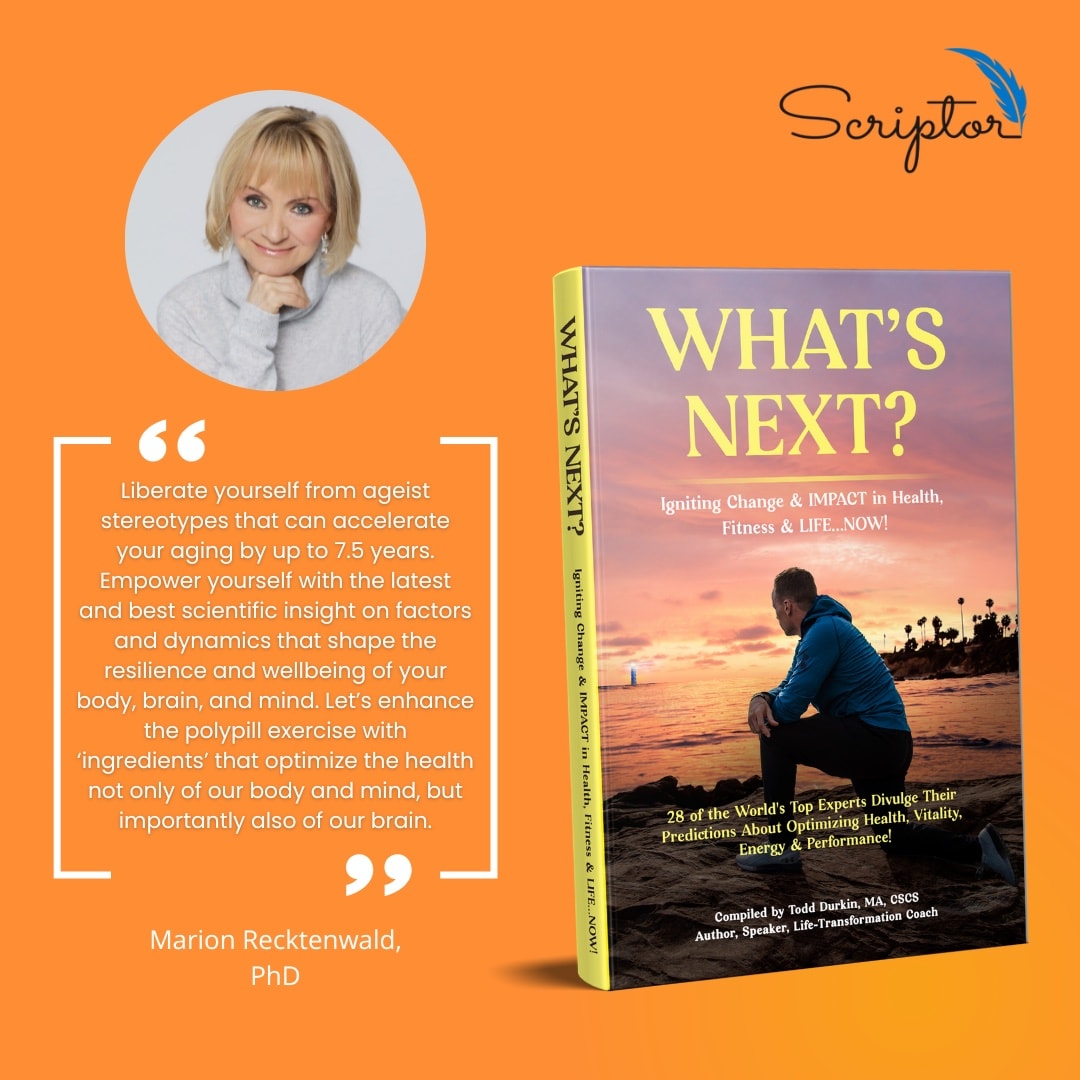 Marion Recktenwald, PhD
In her chapter, "From COVID Ageism to Aging with Joy Like a Pro,"
 Marion showcases how most of us—including herself—are, to varying degrees, trapped in stereotypes of aging that can potentially shorten our lives by up to 7.5 years. She empowers her readers with the latest and best scientific insights on factors and dynamics that, on the one hand, shape our well-being while, on the other, influencing the speed at which our body, brain, and mind will age. Marion outlines how broader concepts such as "Whole Person Health" and the "7 Dimensions of Wellness" support a more profound understanding of the factors that shape our health and well-being. Marion asks her readers, as well as colleagues in the health, wellness, and fitness fields, to base their efforts on an understanding of the complex and dynamic ways the body, brain, mind, and microbiome interact. She proposes to enhance the polypill exercise with "ingredients" that can optimize the health not only of our body and mind but also our brain, allowing us to live longer and better.
Should you read the book if you are not in the fitness industry? I suggest that you do. "What's Next?" is an easy and enjoyable read as each author tells an inspiring story. You may gain novel insights into health, wellness, and the truths about the aging process. You may take the lessons from this book and apply them to optimize your own "fitness" program to be your best at any stage of your life.
WHAT'S NEXT
Igniting Change & IMPACT in Health, Fitness & Life… NOW!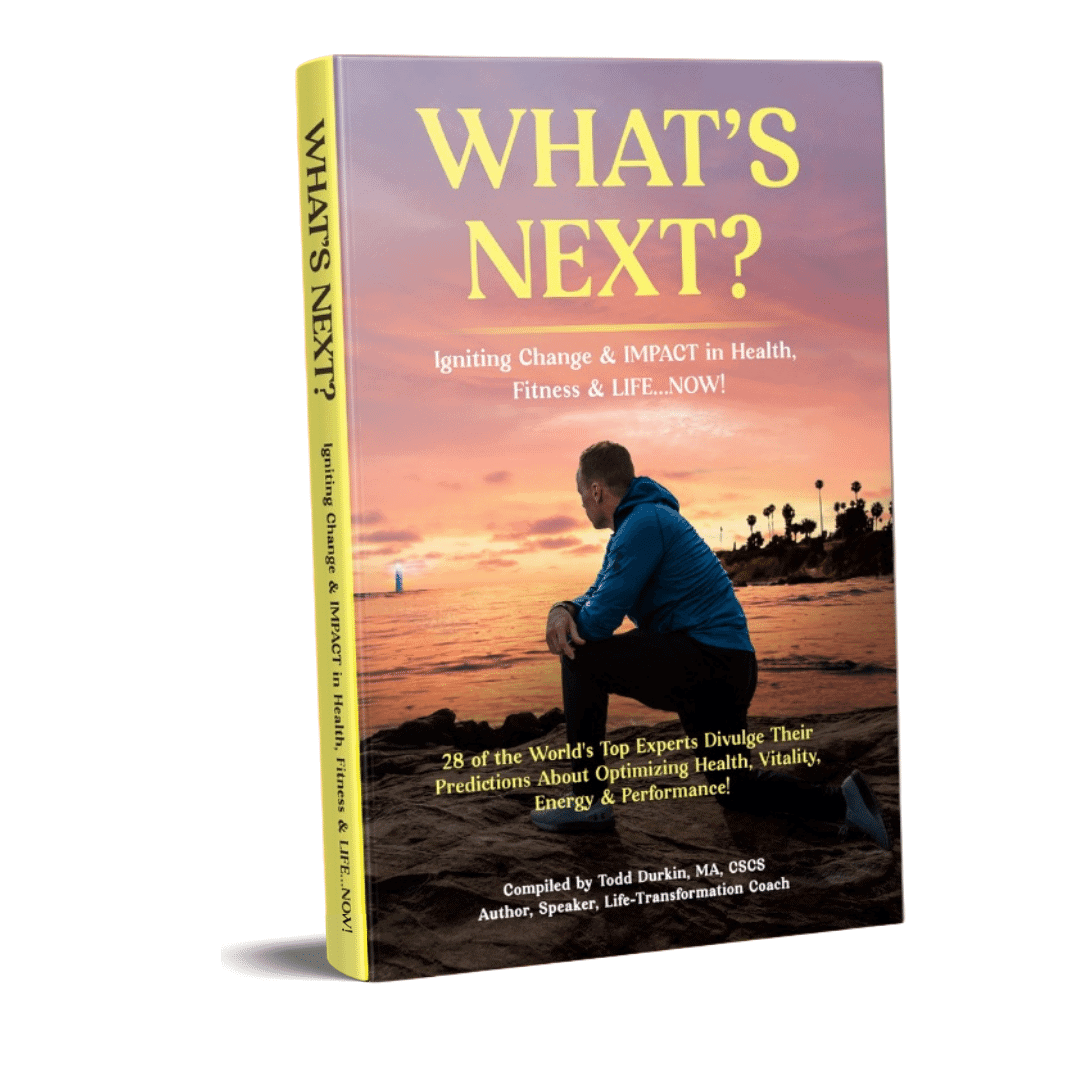 WHAT'S NEXT
Book Chapter Preview
Health, wellness, and quality of life, at any age, is often directly related to lifestyle choices a person makes, good and bad, and how those lifestyle choices impact their ability to maintain and enjoy a healthy, active lifestyle.
The most common fear clients share is the fear of "getting older" because of the idea that a decline in physical and cognitive ability, loss of independence, the inability to care for oneself, or continue living the lifestyle they enjoy, is a direct result of "getting old."
A long-term study by the MacArthur Foundation found that 70 percent of physical aging and approximately 50 percent of mental aging is determined by lifestyle choices we make every day.
Imagine the positive impact it could have in your life if you were to shift your mindset from focusing on the fears we have associated with "growing older," to a mindset of incorporating lifestyle choices that enable you to better control and determine how well you age. 
Marion, along with the other 27 featured authors and Scriptor Publishing Group will donate proceeds from What's Next? Igniting Change & IMPACT in Health, Fitness & Life…NOW! to The Durkin IMPACT Foundation.
The mission of this Foundation is to motivate, educate and inspire people to be their best, to foster a spirit of giving back, and paying forward, and to create a positive IMPACT on the world. In the past 10 years, the Foundation has awarded more than $250,000 in scholarships to non-privileged, under-served student-athletes going to college who exemplify the qualities, traits, work ethic, and attitude of an "IMPACT" person. In addition, their funding priorities help those in need who are affected by natural disasters, childhood obesity, and diseases such as heart disease, disability, and cancer.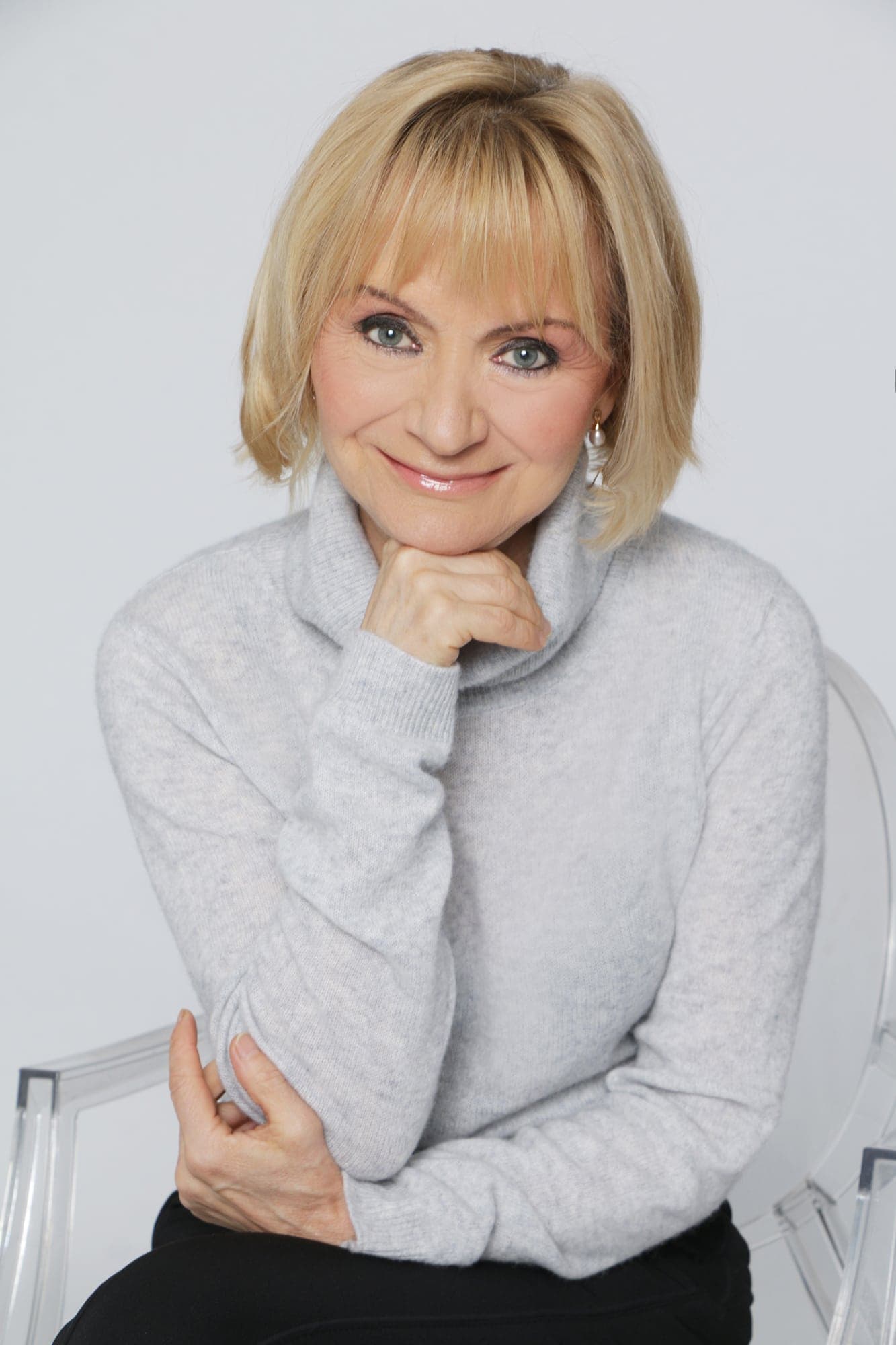 The Durkin IMPACT Foundation