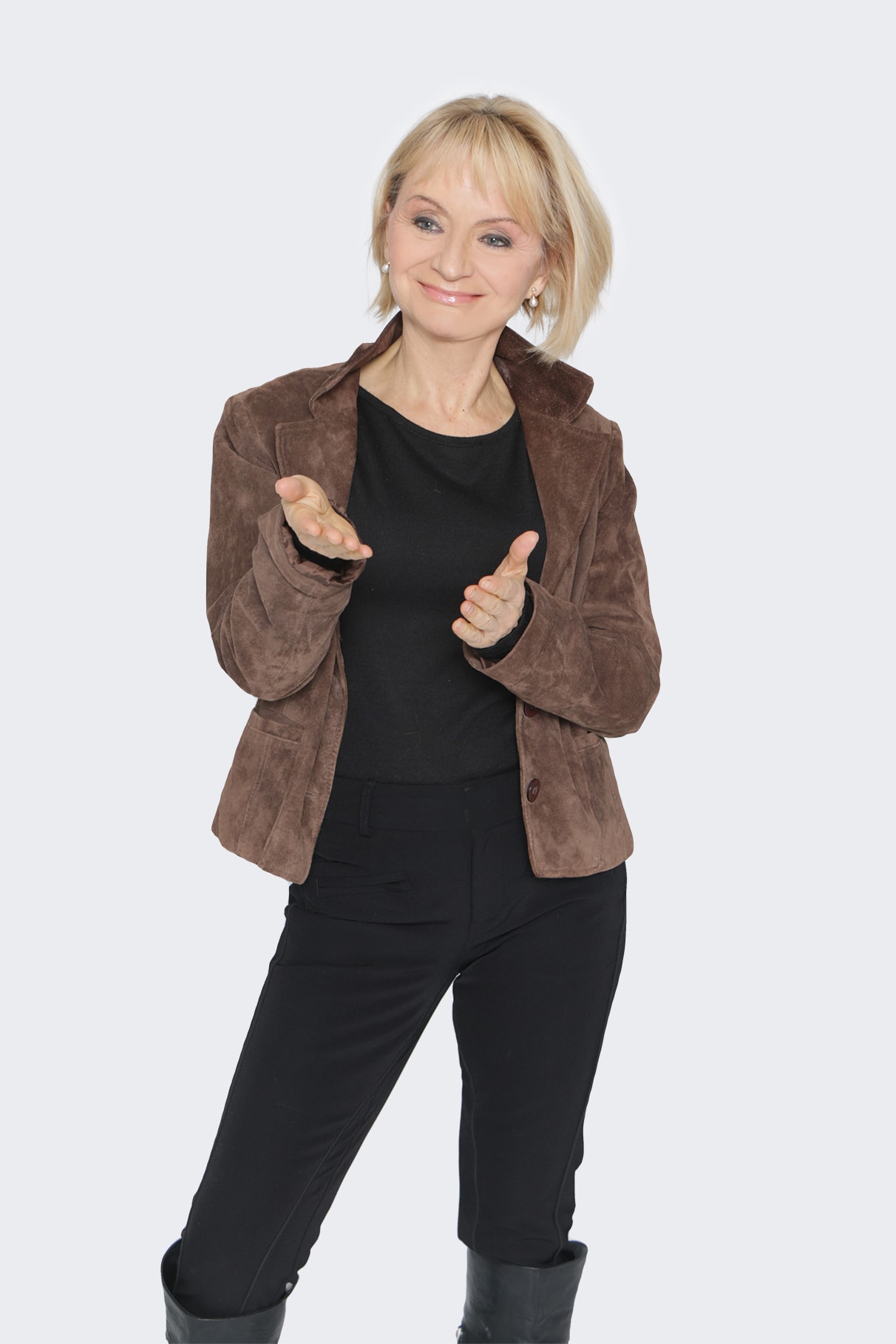 Each one of my programs is tailored to meet your needs based on age, stage of life, and changes you want to see in yourself or your loved ones.
"After working with Marion I started to sleep better and my stress levels came down. I got a feeling of confidence in myself that I didn't know was possible."
– Clare L., Baby Boomer

1 in 6 women and 1 in 10 men over the age of 55 develop dementia
A startling statistic that doesn't tell the whole story of dementia.
The truth is, you can swing the odds of avoiding a neurodegenerative disease in your favor.
My signature Dementia Detective® program empowers you with the knowledge to recognize and truly believe the intrinsic connection between body and brain.
It helps you identify lifestyle factors that could be increasing or decreasing your chances of early cognitive decline.
It provides you with evidence-based practices that can reverse, halt, or slow the progress of cognitive decline, even if it's already begun to take hold.
Dementia Detective® empowers you to make informed and favorable decisions for the evolution, growth, and potential healing of your body and brain, leading to optimal health and quality of life.
Your customized program includes:
An investigation into what factors in your life may potentially increase or decrease your risk for dementia and other diseases that rob you of your independence and quality of life
Nutritional adjustments that allow you to nourish your body and mind
Stress reduction techniques that support your physical and emotional wellbeing
Non-exercise related brain stimulation to activate your brain now and for the long-run
Techniques to start getting restorative sleep so you can improve muscle strength, lower your risk of obesity, diabetes, and heart disease — and sharpen your brain to slow the onset of cognitive decline
Specialized holistic movements that simultaneously strengthen your body and brain
Tips for how to form healthy habits now and keep them well into the future
This program is available via:
1-on-1 virtual coaching from the comfort of your home
1-on-1 in-person consultations & coaching sessions
In-person educational workshops &
presentations
CAREGIVER METHOD
Learn how to prioritize your health while taking care of a loved one with Alzheimer's or any other chronic disease. Their health will benefit too! [MORE ABOUT THE CAREGIVER METHOD]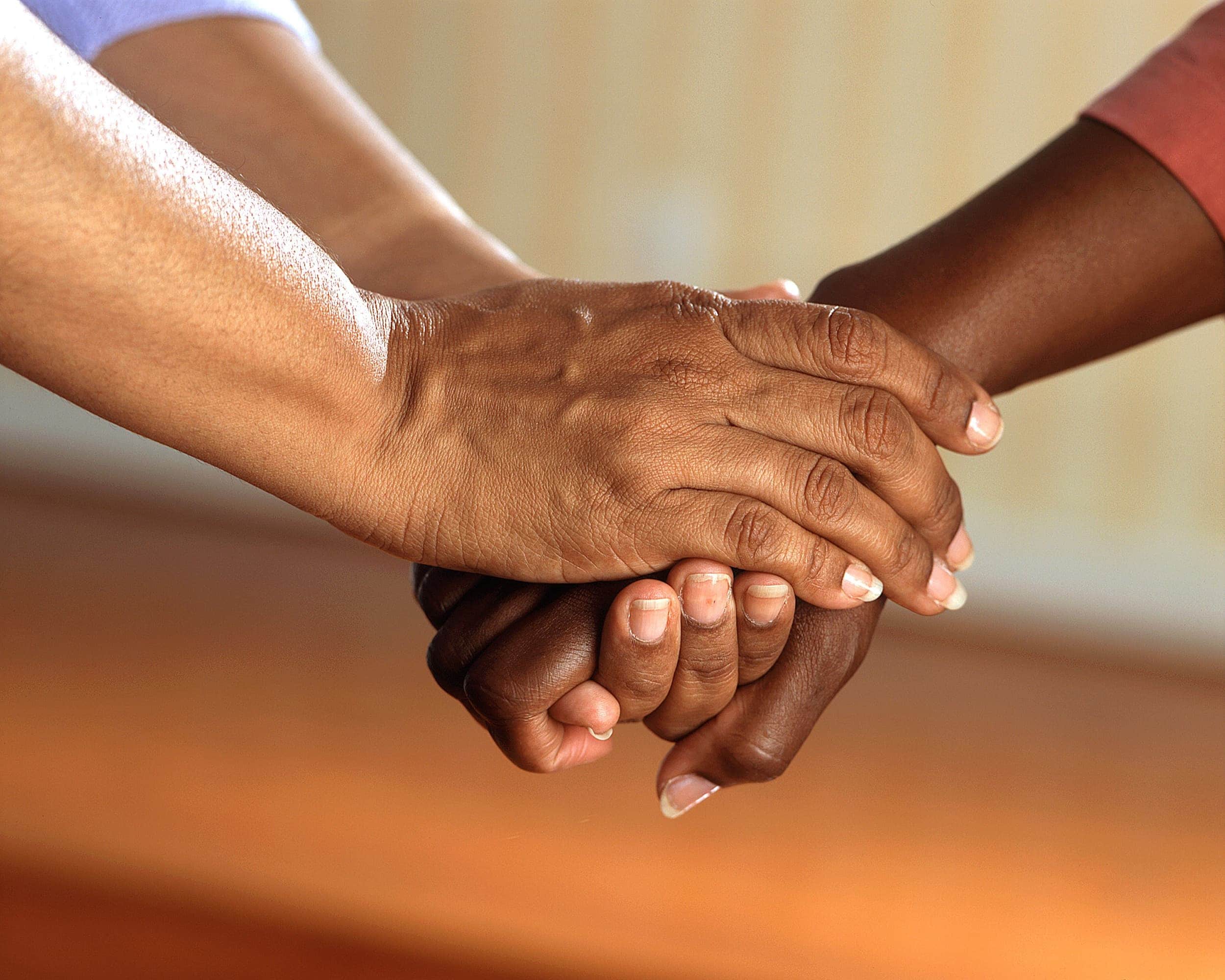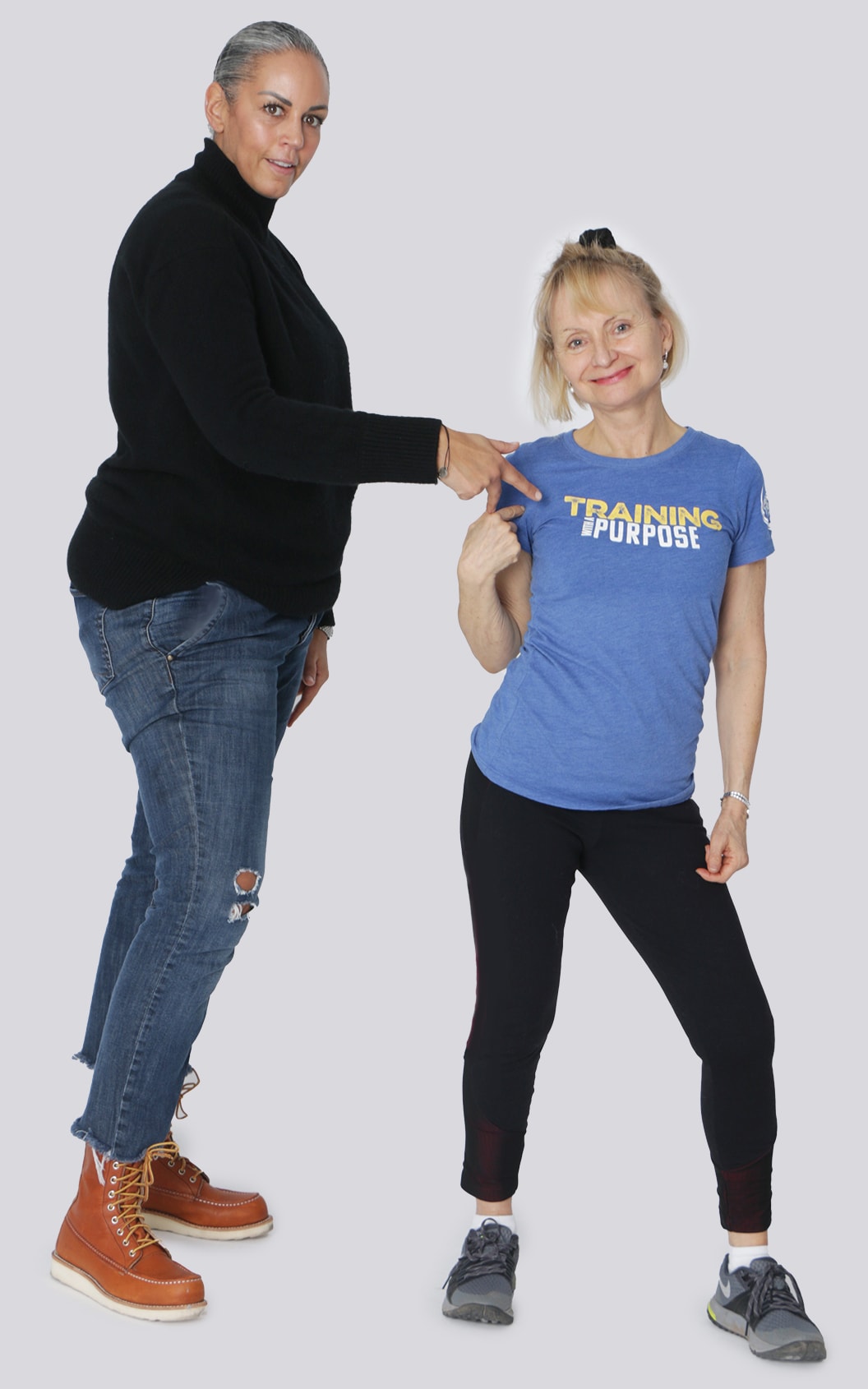 TOTAL BODY & BRAIN TRAINING
Optimal health comes from the understanding that there is no separation between body and brain.
Total Body & Brain Training is a go-at-your-own-pace, compassionate and invigorating approach to body and brain fitness.
To improve your chances of aging with a healthy body and mind, we offer customizable land-, water- and chair-based movement programs to strengthen and rejuvenate body, brain, and soul.
Our signature BodyBrainMoves are challenging enough to give you results while still making for a fun, uplifting experience.
These programs are available via:
1-on-1 virtual coaching from the comfort of your home
1-on-1 in-person consultations & coaching sessions
Group sessions
"Marion uses her superior understanding of the body to help her students in their 70s, 80s, and 90s develop a more nimble body, and to live with less pain and stress and with more strength for daily tasks without injury." – Jane M., Age 85
Lifestyle Coaching is an essential component of the Dementia Detective program and the ultimate companion to Total Body & Brain Training.
This program empowers you to recognize how your movement, food, sleep, and other lifestyle factors could be affecting your potential for developing chronic diseases.
We'll develop a customized plan that focuses on optimal nutrition, stress reduction, and brain fitness to ensure you're doing everything you can to slow the aging process and live your highest quality life.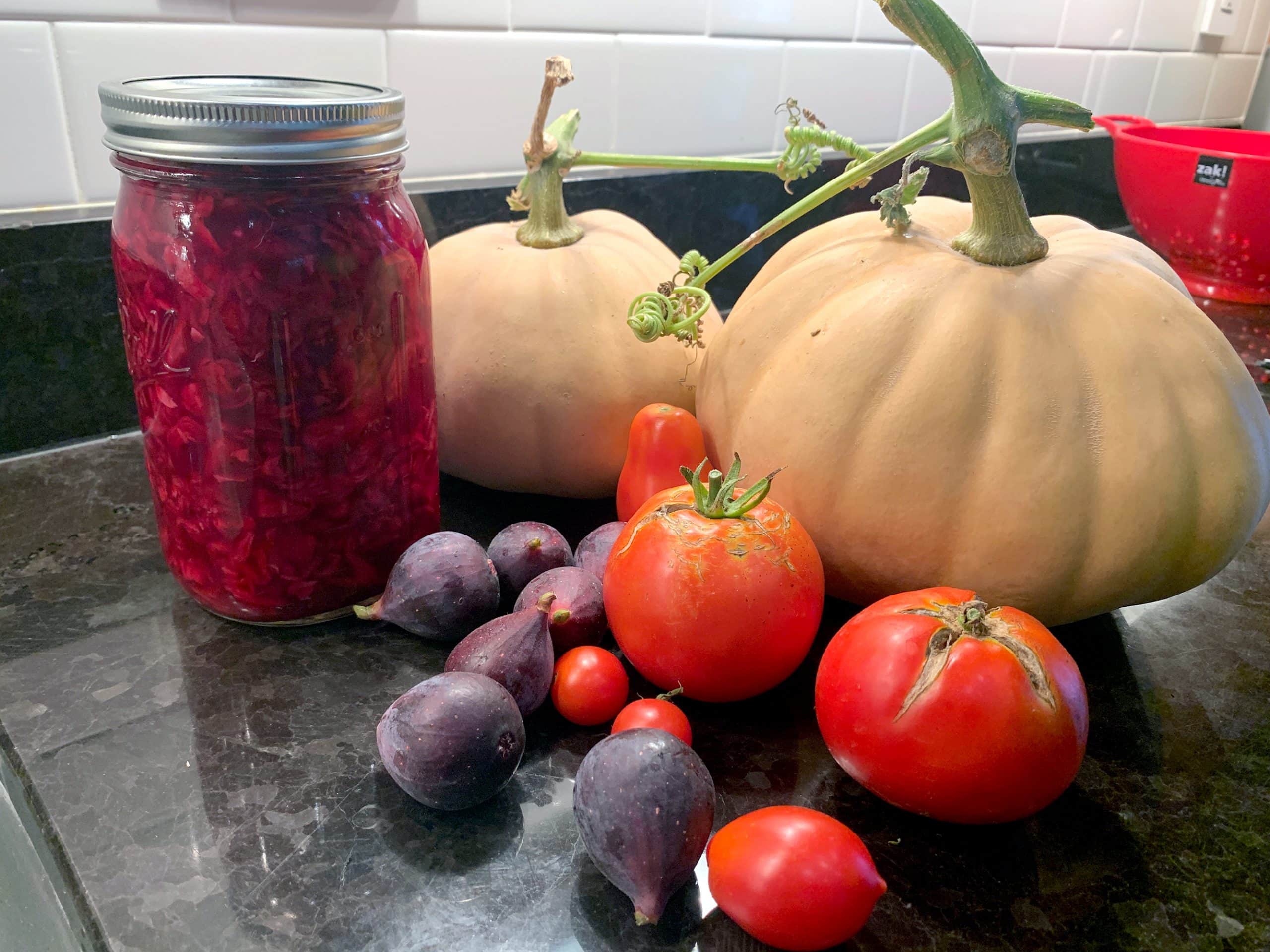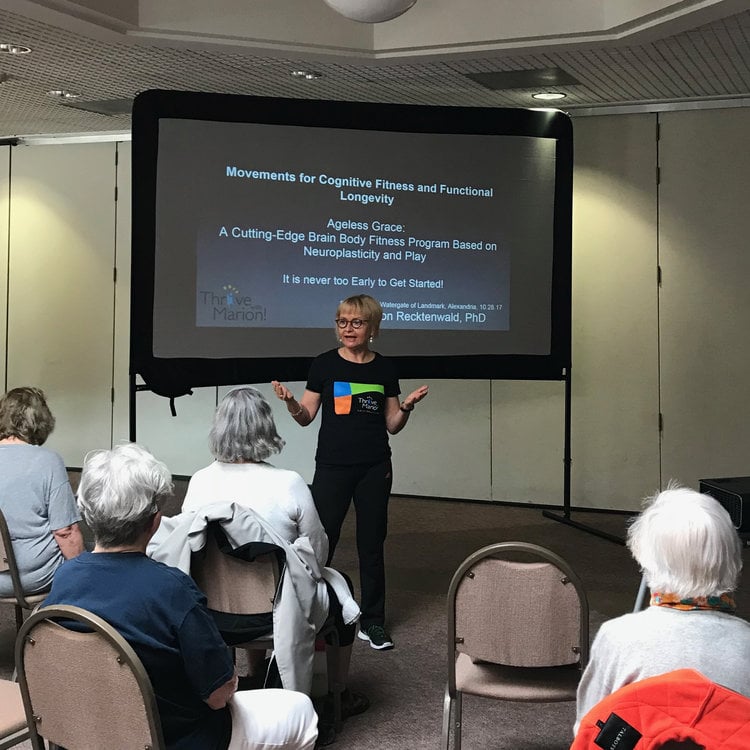 SPEAKING OPPORTUNITIES & WORKSHOPS
Due to my coaching schedule, I am available for a limited number of speaking opportunities and in-person workshops each year.
In each of my presentations, I unveil what I learned as I developed my Dementia Detective® program, teaching your group how to identify risk factors for neurodegenerative other chronic diseases while providing advice for how to optimize health for the long-term.
Schedule an appointment with Marion!